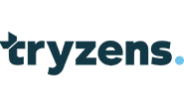 Office Location
Tryzens India Pvt Limited, 3rd floor, M Squared Annexe Building, Technopark, Trivandrum.
Company Name
Tryzens India Pvt Limited
Phone Number
+919846331188
Email Address
Aniyan.Rajendra@tryzens.com
Website
https://tryzens.com/
CEO
Andrew Michael Burton
Tryzens India Pvt Limited
Tryzens is an international digital commerce consultancy that takes a holistic approach to grow your business, no matter how or where your customers choose to buy. Our focus is centered on being collaborative partners in digital commerce, optimizing your opportunity for online growth, and engaging your customers in compelling and intuitive experiences. Headquartered in London, with offices in Australia, Bulgaria, and India, Tryzens has over 200 employees.
Domain Expertise
Magento
Salesforce
Hybris
eCommerce
BigCommerce